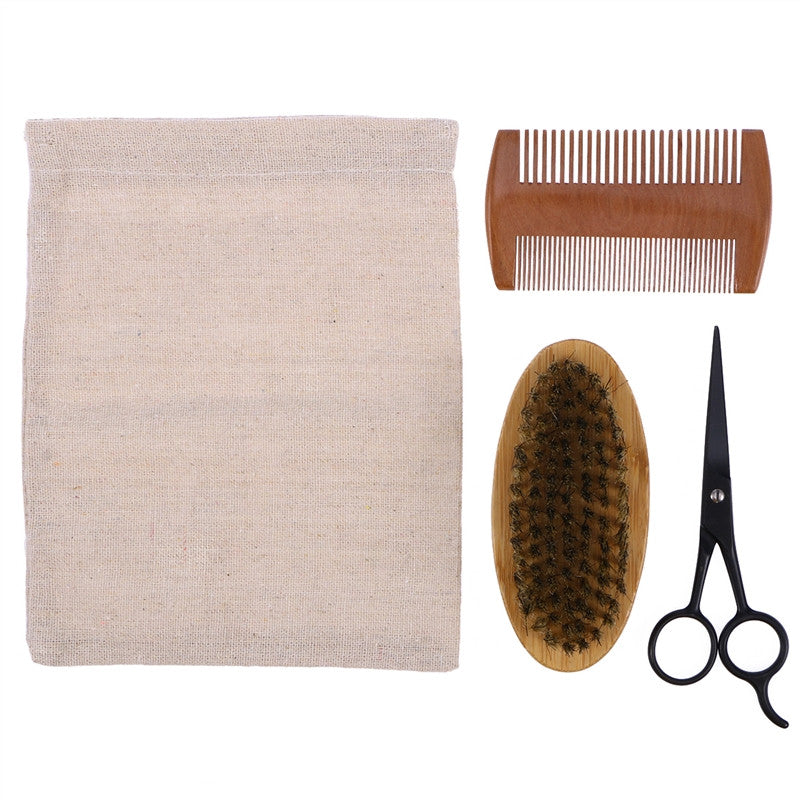 Men's Beard Grooming and Trimming Kit with bag.
Men's Beard Grooming and Trimming Kit with bag.
description
Description

Professional quality beard scissors for your beard or mustache, plus round-tipped scissors to safely trim ear, nose and eyebrow hairs,  Sharp blades are especially important when shaping a beard, because you need clean cuts through the often thick and coarse facial hair.

Feartue

- Color: As shown in the picture.
- Material: Bristle, wood and stainless steel.
- Brush size: 11.5 x 5.5cm.
- Scissors size: 14 x 5 x 0.2cm.
- Comb size: 9.8 x 5.5cm.
- Natural boar bristles help distribute oil, improve hard hair texture, styling, shaping, smoothing and conditioning. Great used with beard oils, balms, waxes and conditioners. Ideal for firm beard and stache grooming, softening and styling.
- Each wooden comb is crafted with the tender care that will leave your hair feeling smooth at any given time. Thick fine tooth finish that can get through any hair or beard, assuring no snagging or hair pulling like other cheaply made plastic combs. Great as a moustache comb too.
- Beard scissor is made by high hardness stainless steel, durable and economical to use.
- Combination of brush, comb and scissor can meet various demands, a sweet and practical gift.
- Product ships from overseas and may take a couple weeks for shipping.